Disc. 10% on the entire web code: 10EXTRA
Drum 60 Overgrips Wilson Pro White Perforated
For many, the best overgrip of the undoubtedly and now perforated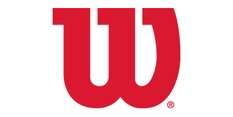 Drum 60 Overgrips Wilson Pro Perforated White


- Super cushioned overgrips, smooth texture and no pigment.
- High performance overgrip, very thin and very elastic felt, providing optimal sensations.
- The performance of the product is outstanding even when dirty and used.
- Now with perforations, this grip offers improved feel, great moisture absorption and faster drying.