Disc. 10% on the entire web code: 10EXTRA

Spectacular padel racket Adidas Radogar Woman padel racket with a great sweet spot, great control and ball output. Its excellent design and finish will not leave you indifferent. In addition, rough surface for more ball effect when hitting.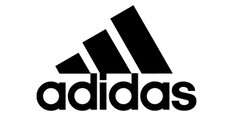 Shape

Redonda

Balance

Bajo (CONTROL)

Weight

345 - 360 gr.

Game Level

Advanced / Expert

Frame Material

Carbono + Fibra de Vidrio

Core Material

Goma EVA Soft

Material Plano

Fibra Vidrio + Rugoso

Indicated for

Mujer

RD
Adidas Radogar Woman
- Unbeatable feel, making the most of every technical touch.
- Rough surface that maximizes the effect of the ball when hitting.
- Thanks to its great handling and feel, it is perfect for any level of play.
- Its design combines a modern silhouette and the traditional style of Adidas.

Features:

SWETT SPOT CENTER, gives the blade a large sweet spot wide and centered to prevent an off-center hit penalize you.


SOFT PERFORMANCE EVA rubber, for a great ball output and comfort when hitting.
* In all purchases that include a gift with the product, a unit of each gift will be sent.