Disc. 10% on the entire web code: 10EXTRA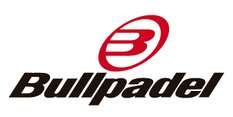 Protector Bullpadel Custom Weight


Pack of three aluminum adhesive plates of 3 grams of weight each with which you can customize the paddle racquets Bullpadel of the Pro series (except the models woman, K4 and Wing).


- Place them on the frame depending on whether you need more control or power in your shots.
- Revolutionary technological system of the firm.
- Made of ultra-resistant aluminum and weighing 3 grams each.

How to use
If one plate is placed at the top of the racket, more power is achieved when hitting the ball.
If two plates are placed on the sides of the racket, a different balance is achieved.
If three plates are placed on the sides of the paddle racket, even greater power is achieved.
Presentation: Blister of 3 aluminum plates of 3 gr. each one